Subtitle your videos and films for free with Stagetext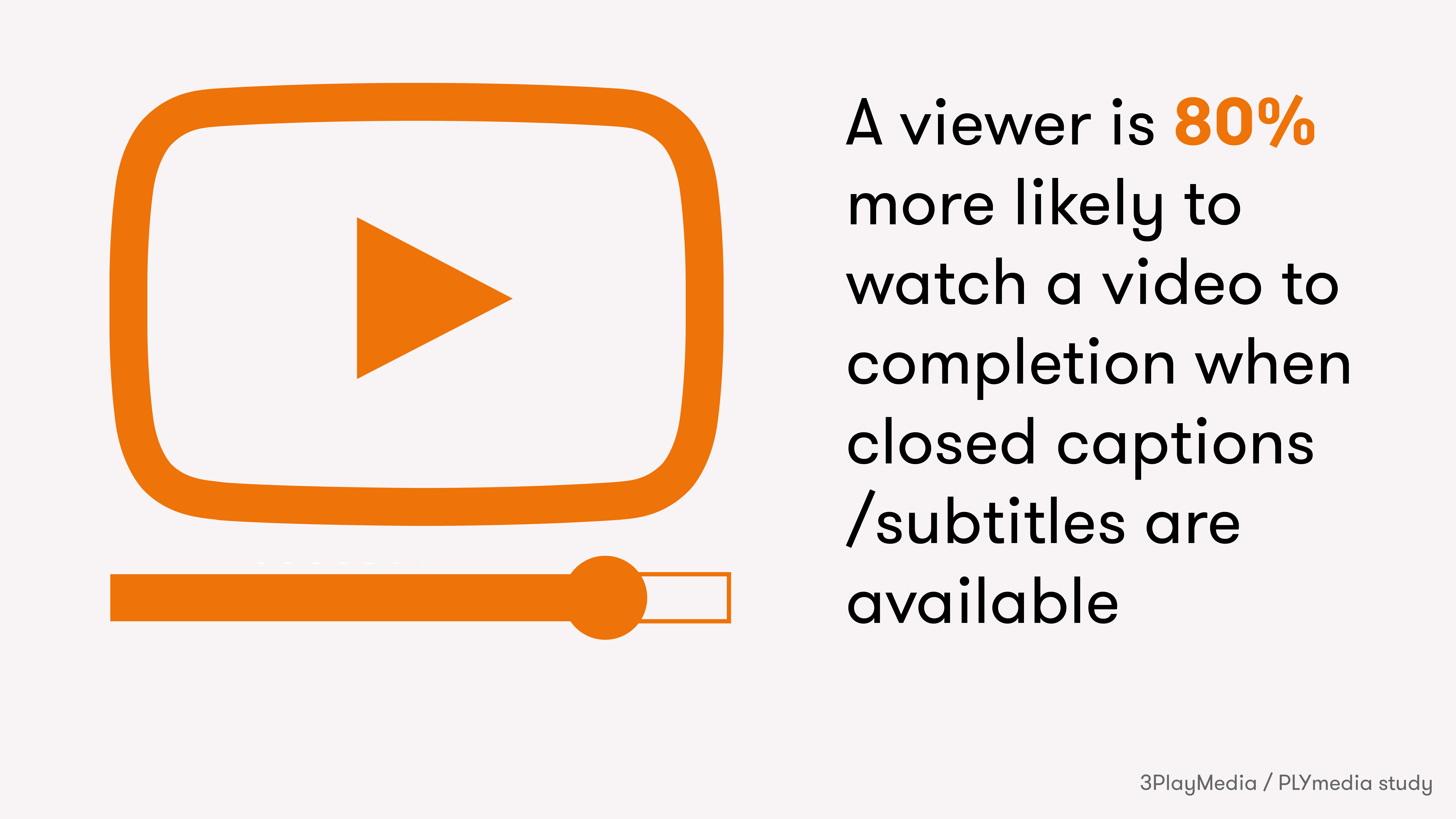 Free and heavily subsidised subtitling services are now available for small to medium sized cultural organisations, as well as for individual artists.
Do you work for a theatre, museum, gallery, or are you an artist who needs help subtitling your work? We can help make your social media clips, YouTube videos, pre-recorded online shows and events, and even full-length films fully accessible.
One in six of us in the UK are d/Deaf, deafened, or hard of hearing. Are your videos accessible?
Subtitles can bring your work up to a huge new audience, there 11 million people in the UK are d/Deaf or hard of hearing and could benefit from subtitles when watching videos. People are 80% more likely to watch your videos to completion when subtitles are available.
Subtitles can only improve your work and with our subsidies there is no reason not to provide them!
---
How much can I save?
We can cover up to 80% of the cost of burnt-in* subtitles, for an hour-long video this is a saving of £240.
Stagetext may also be able to cover 100% of the cost of shorter videos you're putting out on YouTube or social media.
Discounts are based on the length of your video and are calculated on a case-by-case basis. We have a limited pot of money available and are trying to offer subsidies to as diverse a range of organisations as we can. The subsidies will be offered on a first-come, first-served basis – so please get in touch!
Our only conditions are that your final subtitled video is arts and culture focused, made available publicly, and this is either the first time you've paid for professional subtitles or you have previously struggled to afford subtitles.
*Burnt-in subtitles are embedded into your video, so they are always visible, which always offers the best type of access for d/Deaf audiences
---
Contact us now
Email enquiries@stagetext.org with the subject line "Subtitle Subsidies – [Your Organisation Name]", and include the following information:
Your name
Your organisation name and website
Your contact details
Details of the video you'd like to be subtitled, including brief overview of content and the length.
Our Programme Systems Manager, Oliver Webster, will contact you about what subsidy we may be able to offer.
We will also be asking for a breakdown of your viewing figures once the project is complete, we can discuss this with you further when you contact us.
---
We would like to thank the Coronavirus Community Support Fund, distributed by the National Lottery Community Fund, for this grant. We are excited to make lots of new content accessible to d/Deaf, deafened, and hard of hearing people.