Everyone should be able to enjoy the theatre. At Stagetext, we believe in equal access for the whole audience. That means a seamless, effortless experience, from booking your ticket right through to the last curtain call.
Our captions look similar to subtitles on TV or film, but ours are displayed on large screens at the front of the theatre to ensure deaf, deafened and hard of hearing audiences can enjoy the show alongside everyone else.
Whether you're excited about attending your first ever captioned show, or you're a seasoned Stagetext pro, we're on hand to help your big night out go without a hitch.
"Going to the theatre was something I had given up - a huge blow to someone like me who has always loved the theatre. I stumbled across a Stagetext captioned performance some years ago and it was a complete revelation."
Sue - Caption User
Planning Your Visit
Where do I find captioned shows?
That's easy: visit our What's On page for detailed listings, including what type of access is provided. You can search shows by location, date, or keyword, or browse straight to your favourite theatre if you prefer.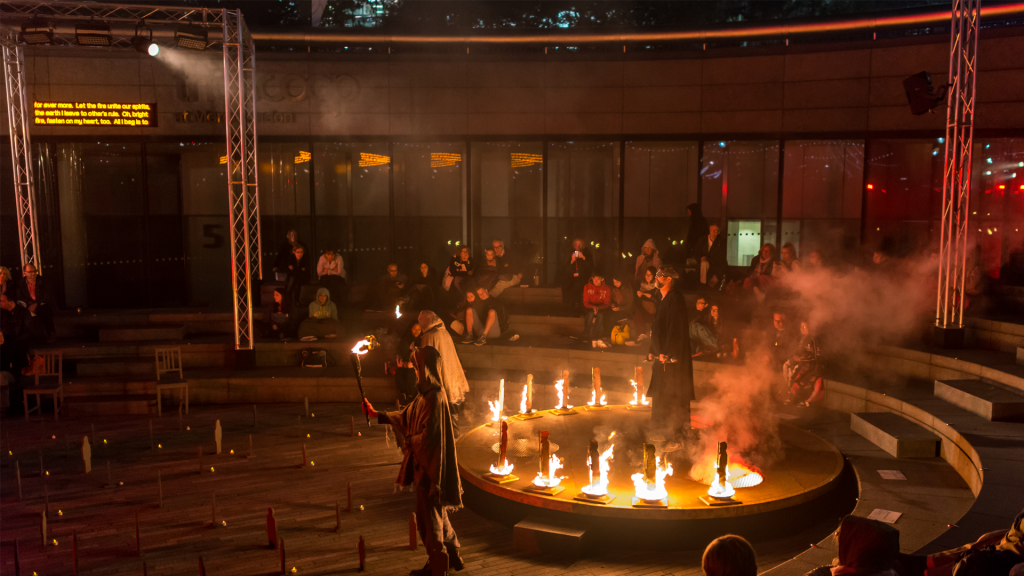 How do I book my tickets?
You can't book directly through us, but we'll happily point you in the right direction. Every listing on our site includes a link sending you directly to the venue, where you'll find everything needed to get your tickets.
If you're buying tickets online, many theatres will mark the best seats to see the captions on the seating plan. Most theatres also have a designated email address to help you book tickets with the best sightlines.
Our events pages include a link to the theatre's website, as well as the venue's contact details to help make buying your tickets as easy as possible.
Will I be able to see the captions?
Most theatres have designated seats just for caption users, which give you the best view of the captions and the stage.
The theatre will be able to advise you on the best place to sit. We recommend contacting them directly if you're not sure: there are contact details within each listing.
Can I still sit with my friends?
Yes, you can still sit with friends and family.
Though theatres may have areas reserved for caption users, as long as they aren't sold out they won't separate you from friends and family.
How much does it cost?
It doesn't cost you anything extra to enjoy a captioned performance. The venue covers the cost of captioning and it won't be passed on to you.
Many theatres offer discounted rates for access users and their companions. Policies vary, but it's always worth checking.
How it works on the day
Wherever possible, we recommend 'open access' captioning. This is the most equal and accessible experience for all: captions are displayed on purpose-built screens beside the stage, in perfect sync with the performance.
These screens will normally be placed at the front of the auditorium, either side of the stage, or integrated into the set itself.
This means that as long as you have a clear view of the captions, you can sit back and enjoy the show. As well as making performances accessible for deaf, deafened and hard of hearing people, open access captioning also makes life easier in many other situations.
Perhaps English is not your first language, you need support with concentration, or even miss the occasional word and welcome the chance to double-check, for instance.
Open captions are how most people discover and fall in love with theatre captioning: they sit at the heart of what we do.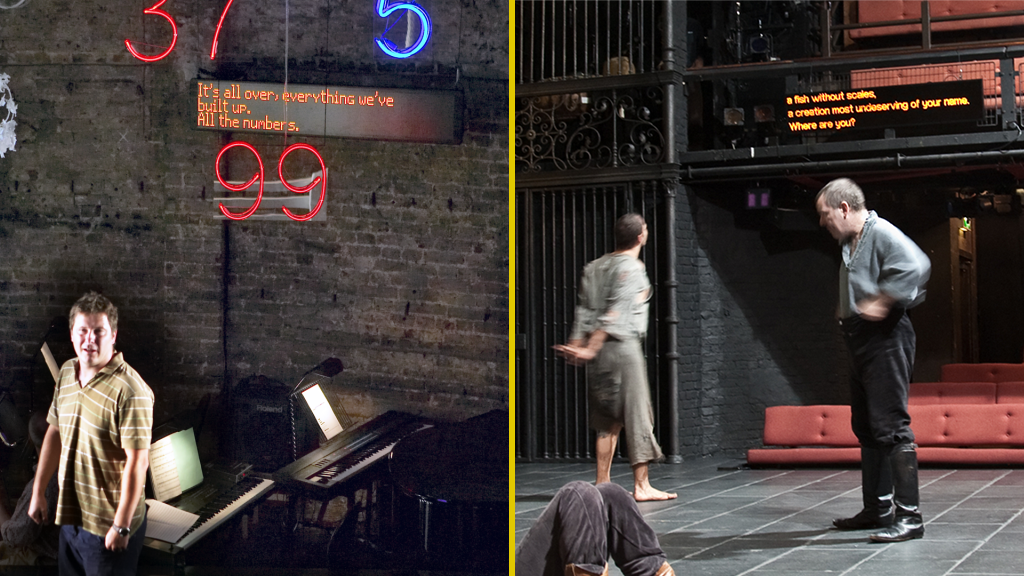 "It was revolutionary having such instant access to the action and dialogue, especially as it's no mean feat to lipread or memorise Shakespeare!"
Lucy
What other options are there?
There are some exciting new ways to view captions. You may be given a tablet on which to read the captions, view them through 'smart glasses', or 'creative captions' can make the set come to life.
We'll let you know what type of access is provided before you book your ticket, so you can make the right decision for you.
Some venues are better suited to displaying captions on handheld devices, usually a tablet. These are created in exactly the same way as open captions, but you read them on your own private screen. Check with the venue beforehand for advice on where to sit – some may also provide holders or rests for the tablet to give you the best possible experience.
We're excited about emerging developments in 'smart glasses' technology, which can display captions right in front of your eyes. Smart glasses, which can fit over your own glasses, display virtual captions in sync with a show. This kit is new, and not available widely, but you can try it at the National Theatre.
Some theatre performances incorporate open captions into the set design itself. In these cases, the show's creative team will decide how the captions are displayed as part of their artistic vision for a production: they could use projections, for instance, or integrate screens as part of the set. Fonts, colours and text sizes can all vary – in some cases, creative captions can even include images.