Have you ever wished for accurate, real-time subtitles, so you can enjoy a live talk just as much as the person sitting next to you? Well, that's exactly what we provide.
If you're deaf, deafened or hard of hearing, and love interesting talks from interesting people, we're here to make them accessible to you. These include live Q&As with actors and directors, guided tours of museums and galleries, presentations at conferences, and increasingly live-streamed online events too.
Planning Your Visit
Where do I find accessible events?
Full details of all our events can be found on our What's On page. You can search talks by location, date, or keyword, or browse straight to your favourite venue if you prefer.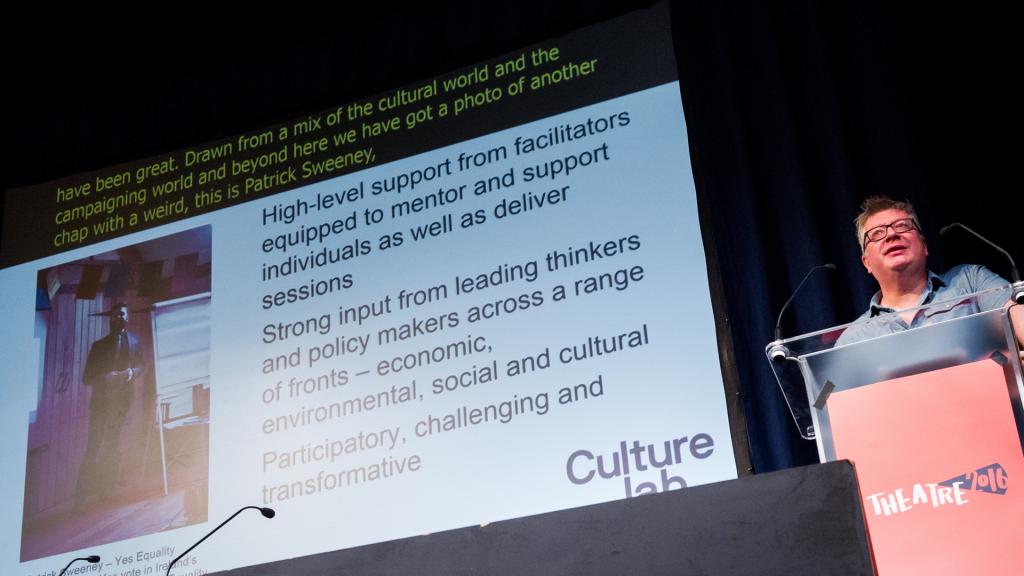 How do I book my tickets?
You can't book directly through us, but we'll happily point you in the right direction. Every event listing on our site includes a link sending you directly to the venue, where you'll find everything needed to get your tickets.
If you're buying tickets online, a lot of venues will have ticket systems you may already be used to, where you can either select your seats, or buy unreserved tickets. Most venues also have a designated email address to help you buy tickets for subtitled events – so you can ask to be seated in the best position for the subtitles.
Our events pages include a link directly to the venue's website, as well as the venue's contact details to help make buying your tickets as easy as possible.
What type of access is being provided?
Most of our live, in-person events, display subtitles on a large screen for the whole audience to see, while others will use handheld devices. We'll always make that clear in the listing if so.
You can find info on how to turn on subtitles for online events on our Online page.
Should I let them know I need subtitles?
You don't have to, but doing so will help the venue give you a good experience. If subtitles are displayed on an open access screen, for instance, venues will often reserve seats with the best view. And if captions are displayed on tablets, they need to make sure enough kit is available – so they may ask about your access requirements on booking.
Can I get a cheaper ticket?
Possibly – it depends on the venue. It can't hurt to ask, as many will have discounted rates for access users.
It won't cost you anything extra to enjoy a live subtitled event. The venue covers the cost of the subtitling, and it won't be passed on to you.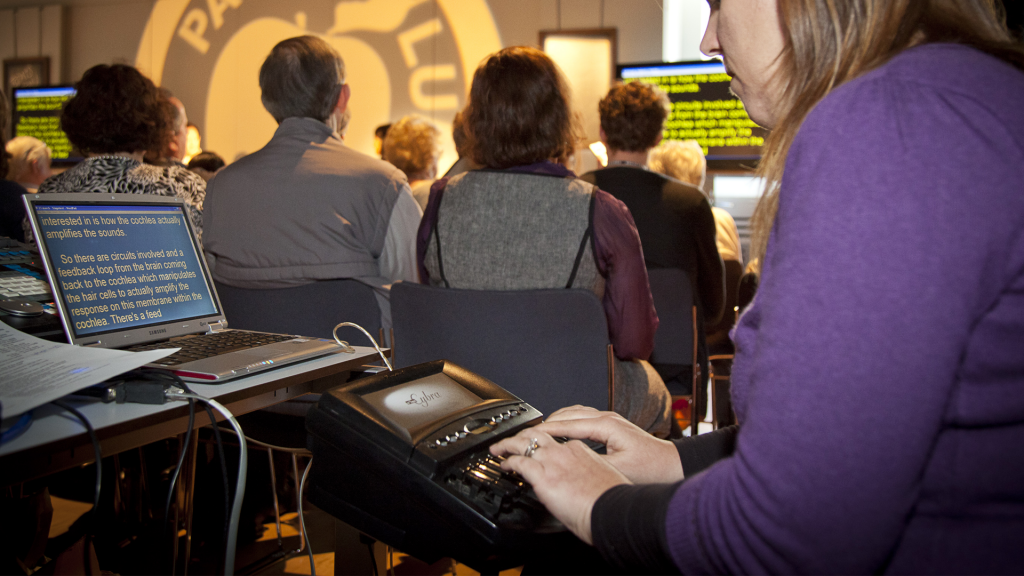 How our live subtitling works
If providing accurate real-time subtitles sounds challenging, that's because it is. It takes a great deal of skill, training and preparation, and we only work with the very best people.
Our speech-to-text reporters (or STTRs, for short) use specialist keyboards to type up to 300 words per minute. Unlike standard keyboards, these machines work more like shorthand – using keys and strokes to type words phonetically. These are then sent straight to our screens as subtitles.
Before the event kicks off, our STTRs do their homework. To deliver your subtitles as fast and accurately as possible, they'll familiarise themselves with any unusual names or technical jargon and read through presentations in advance to get some background knowledge of the topic being discussed.
We work with our trusted delivery partner, MyClearText, to provide top quality subtitles for hundreds of events each year. Together, we put the extra effort in to make sure your experience is as seamless as possible: just sit back and enjoy the event.
Working remotely with venues
The great thing about working with STTRs is that we can produce live subtitles from almost anywhere in the world. As long as there is an internet connection and a strong audio feed, we are good to go. This is particularly handy with museum and gallery tours, where an STTR wouldn't be able to accompany a group walking around a large venue with their equipment.
Speakers and tour guides will use a microphone or a mobile phone to send audio directly to our STTRs. They can then follow the conversation and produce subtitles from anywhere in the world, sending them immediately to screens or handheld devices in the room.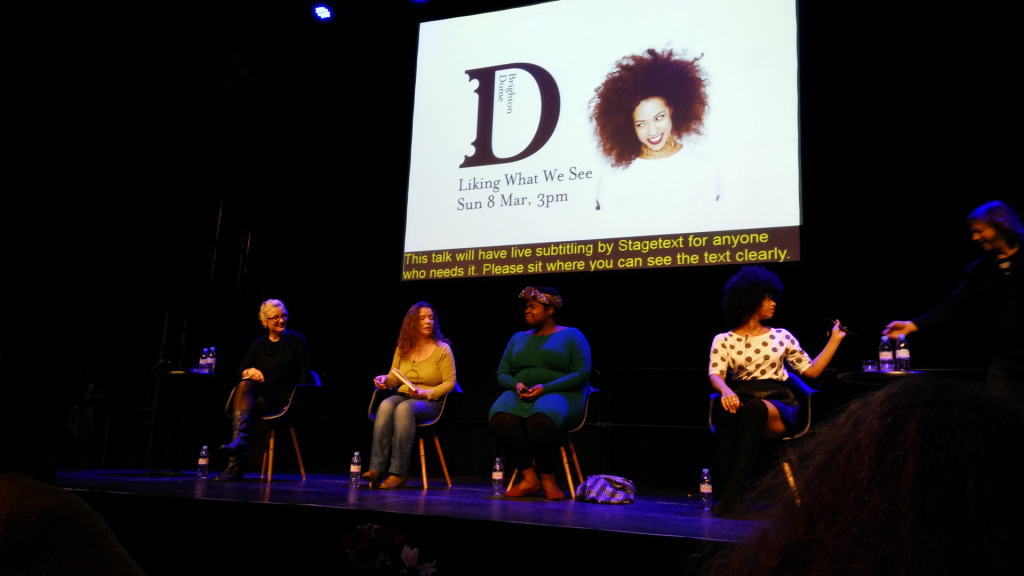 Talks, Conferences, and Q&As
With some of our events it may be easier for our STTRs to be in the room. In these cases subtitles are produced in the same way, with an audio feed from the speaker sent directly to the STTR's headphones. Live subtitles will then be immediately displayed on large screens at the front of the room or on handheld devices.
What if an event isn't subtitled?
If there's a talk or tour you'd love to see that isn't being subtitled, don't lose hope, there are some things you can do.
Contact the venue. It sounds very straightforward but an email to the venue goes a long way. Letting them know that there is a deaf audience out there wanting to attend their will give them the nudge they need to get their subtitles organised.
Contact us. If you see a show isn't being subtitled then let us know and we can drop them a line and see if they'd like to book in one of our STTRs. Contact us and we can contact the venue for you.
The decision to use live subtitles is always down to the individual venue, but we will always do our best to encourage them to use subtitles.