It's becoming increasingly popular to watch cultural events online, which has given a much wider audience access to plays, shows and interesting discussions without needing to leave the house. We're here to make sure that deaf, deafened and hard of hearing people can reap the full benefits.
Whether you're enjoying a theatre performance from the comfort of your living room, engaging with a live-streamed talk from a museum or gallery, or watching one of the countless videos available on YouTube or social media, there's a lot of choice.
We're here to help you navigate the world of online subtitles, so you can enjoy all of this content to the full.
Watching shows and events online
Where do I find subtitled shows online?
We list all our online events, both live and pre-recorded, on our What's On page. Tick the 'online' box in the advanced search to filter to online events only.
On our site, you can browse upcoming shows and talks from your favourite theatres, museums or galleries, or simply search by date to find something interesting to enjoy whenever you want.
How do I book for online events?
Many online events are free, but you may need to book a ticket or pay a fee to watch some content. You can't book tickets directly through us, but all of our listings will either include a link to the video, or direct you to the best place to buy your tickets.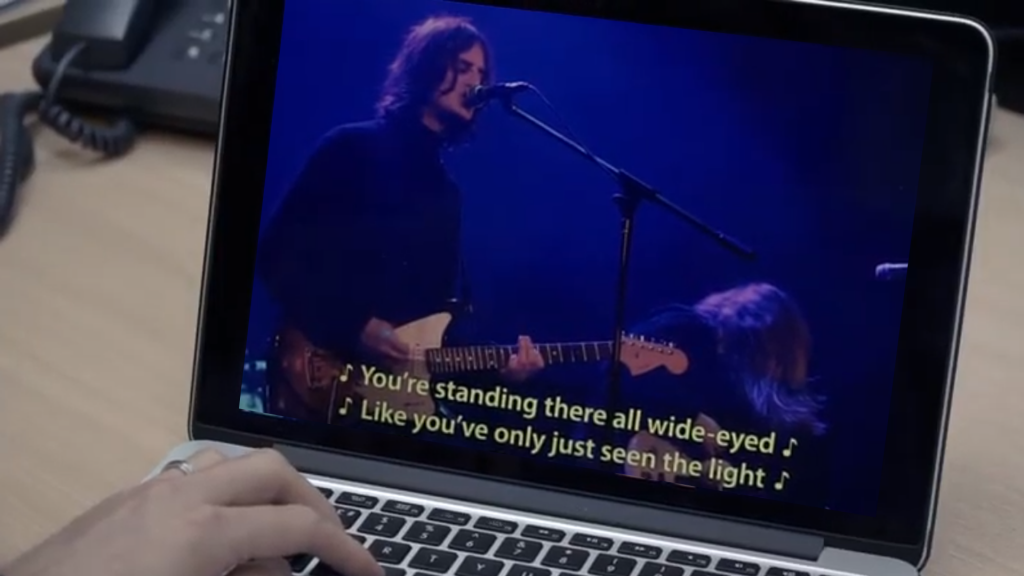 How subtitles work online
Our subtitles are made by real people – highly skilled captioners, subtitlers and speech-to-text reporters – to ensure online events are as accessible as possible. Although technology is coming on leaps and bounds, we don't use automated subtitles as the accuracy is not as good.
The experience of using subtitles and captions online can vary significantly. Whether you're watching your favourite musical on YouTube, or streaming a talk from The British Museum over Zoom, the subtitles can work differently on each platform.
But don't worry. Using subtitles is often as simple as clicking a button. In some cases, they may be permanently overlaid on the video, so you can just sit back and enjoy.
Online subtitles are usually shown at the bottom of the screen, like TV subtitles. They may also be displayed in a separate window alongside the video or stream you're watching. Our events pages will make it clear which format is being used.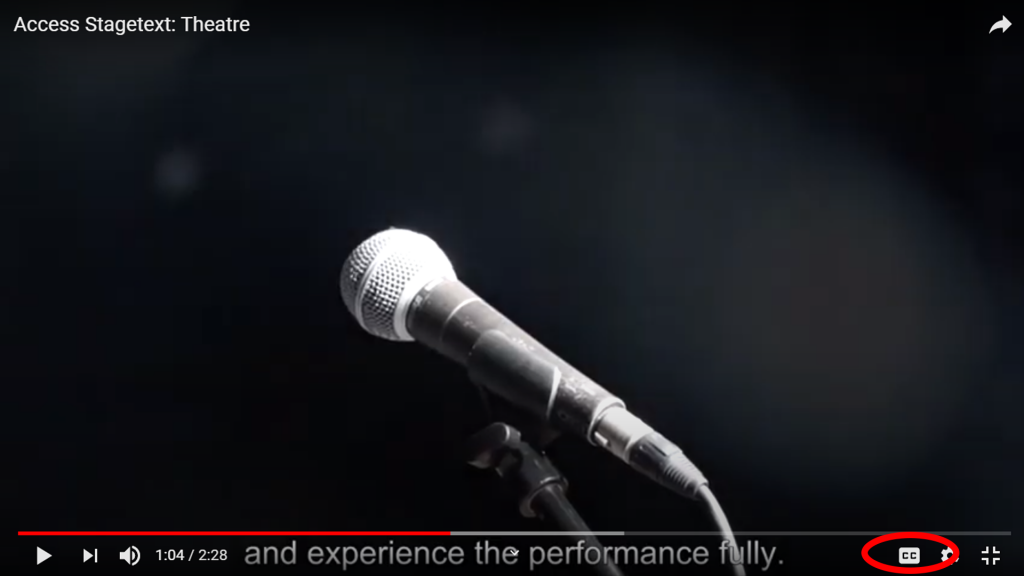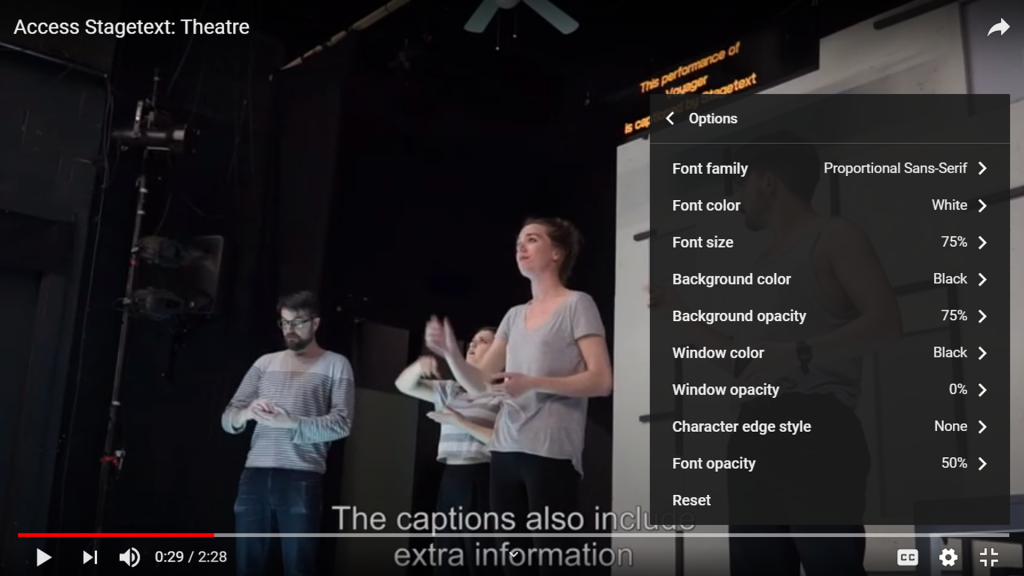 How do I turn on my subtitles?
If necessary, the venue or event organiser should be able to explain how to access their subtitles, but in most cases, you just need to look for the button labelled 'CC' or 'Subtitles'.
The most common places you'll be using subtitles online will be YouTube or Zoom, and these platforms are also some of the easiest to use.
We've created some handy guides to help you get to grips with how online subtitles work on these popular platforms, and how to customise them for the best possible experience.
Download info on using YouTube subtitles
What if there's something online that doesn't have subtitles?
If there's a show, talk, or video online that you want to see that doesn't have a subtitles, then there are some things you can do.
Contact the venue or video creator. It sounds very straightforward but an email goes a long way. Letting them know that there is a deaf audience out there wanting to see their video will give them the nudge they need to get a their subtitles organised.
Contact us. If you see a video that doesn't have any subtitles, then we can drop them a line and see if they'd like help to create some. Contact us and we can contact the venue or video creator.
The decision to include subtitles is always down to the content creator, but we will always do our best to encourage people to include them.